Outfit: Dress: Thrifted and revived, Boots: Gifted (Madden girl), Belt: Thrifted
I'm so disappointed in my over eager sewing self. I get so excited to revamp clothes I find that I always forget to take a before picture. But this is almost exactly what it looked like when I found it.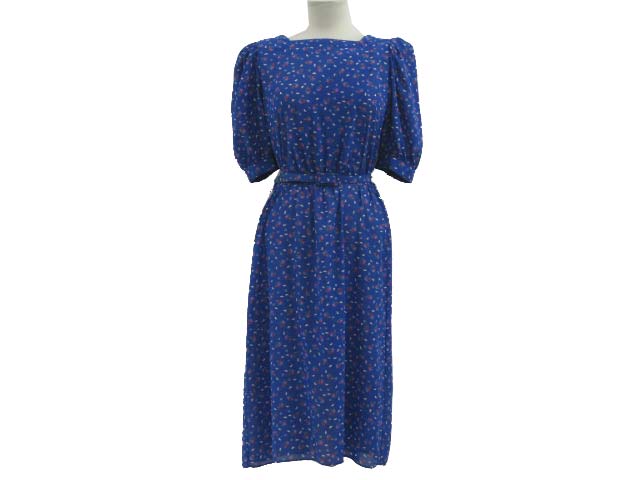 Even though it looked like a total old lady dress I absolutely loved the pattern, fun patterns can be so hard to come by so I figured I'd take my chances and if worse came to worse I was out $3.I dropped the neckline, shortened the sleeves, shortened the hemline and took in the waist. I'm really happy with how it turned out. It almost has an Anthropologie-esque look to it!